COLLAGEN MASKS
---
Collagen Face Mask
Price: $4.00
Instocks: 2 pieces



This Crystal Mask penetrates deeply into the skin and boost cellular activity. It provides instant moisture and nutrition to the skin layers. At the same time, it improves the skin elasticity & gives a glossy appearance.


Regular Use Of The Crystal Mask
-Enhances Firmness,
-Increases Moisture Level,
-Whitening, Brightening & Even Skin Tone.


After cleansing face, apply the mask and press the mask gently onto the face. Relax for 30 minutes and remove mask. Pat and massage face gently till the essence is absorbed. Cleansing is not required.



Ingredients : Natural Pearl Essence, Purified Vitamin C, Arbutin, Collagen, Hyaluronic Acid And Vitamin B5.




---
Collagen Neck Mask
Price: $3.50

Instocks: 5 pieces



Do you know that women's neck can show her age out easily?


Collagen, a vital natural protein present in our skin. Its presence, confers skin's strength and elasticity. As one ages, the amount of collagen fibres decreases due to everyday exposure to UV rays and oxidants, resulting in wrinkles formation and saggy skin. We take very good care of our faces but neglected our necks and this will result in our skin at our neck sagging and showing wrinkles. This product is our solution! With this, we will be able to pamper our necks and let us maintain our youthfulness!


The Collagen Neck Mask:
-Radiant and younger looking skin.
-Slow down aging of the skin
-Improve nutrient uptake and renewal of skin cells
-Prevent formation of wrinkles



Usage: after cleansing, apply evenly to the face, remove it 20 minutes later; massage the remnant essence lightly until it is fully absorbed. Cleansing with water is not necessary.


Two applications every week before bed time are recommended



Ingredients: water, glycerin, vitamin E, aloe vera, green tea extract, vitamin A, grapeseed oil.


Suitable for all types of skins. Suitable for everyday use too.



Storage: Reusable! Store it in cool places. Store in fridge but do NOT put in places of 0 degree celcius or at how places.



Mask size 23.5cm X 12.5cm



---
Powered by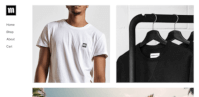 Create your own unique website with customizable templates.